Becoming a Home Health Aide
Home Healthcare Aides provide services for individuals that are ill, disabled, or impaired and are in need of assistance. The Home Health Aide Program at ELITE was developed to help assist students in obtaining a comprehensive understanding of vital patient care concepts. The program will also train students to integrate their knowledge into good patient care practice in the home setting. Home Health Aides are usually employed by State and Welfare agencies, Home Healthcare agencies, or privately employed.

COST:$384.00

Requirements For Course:
Two forms of ID
Level 1 Background Check

Upcoming Courses:
Jan. 22,2019
Monday - Friday
8:30-3:00pm
Only 7 Days !

​Call Today 863-669-5373

CNA Prep 5 Days!

Feb. 4,2019
Monday - Friday.

Powered by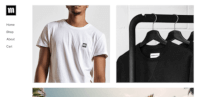 Create your own unique website with customizable templates.